Cornerstone Sandblasting has the highly skilled artisans you can trust for expert lettering on headstones, memorials, or any other stone surface.  Our engraving company has extensive experience in various types of etching and engraving.  Exceptional attention to detail paired with the most advanced equipment and the best in industry alliances ensures lettering is accurate, legible, and of the highest quality craftsmanship.
When you need perfect lettering and expert worksmanship, you know to turn to Cornerstone Sandblasting.  We are passionate about our work and dedicated to our customers.
Cemetery Lettering
Using a mixture of technology, photographs, and rubbings, we can duplicate fonts and spacing to ensure new information added to existing surfaces are consistent.
VA Marker Installation
Professionally mounted VA marker bronze plaques, niche plaques or VA medallions on Granite Monuments, bases or placed in concrete. Honor your veteran with these lasting tributes.
Rock or Boulder Engraving
For a Unique, natural look, an engraved rock or boulder is a beautiful alternative to a traditional granite memorial or sign. Cornerstone Sandblasting can engrave any rock or boulder with the design of your choosing: Including logos, family names, addresses and more. We can help you find a rock or boulder to fit your specific needs if you don't already have one. We engrave on-site for large cumbersome stones that are not easily transported to our shop.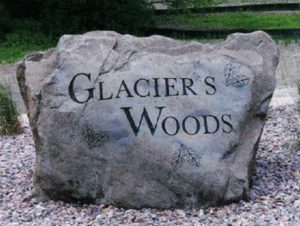 Fundraising Pavers
Personalized custom engraved bricks and pavers are ideal for fundraising because they leave a lasting impression. They allow your donors to remember and honor loved ones and friends permanently. If your building project will be utilizing pavers, then offering custom engraving is a win-win for you and your donors. We have assisted many organizations with quality on-site sandblasting services.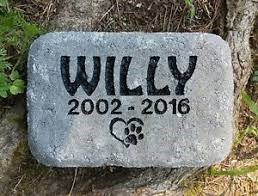 Address Blocks
Stone address blocks can be a charming architectural feature for your building or home. Cast stone address blocks can be engraved with your home address, business address or street name (custom graphic options are available).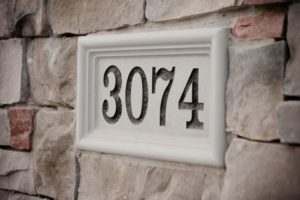 Monument Cleaning
Through the years dirt, moss and mold can accumulate on your memorial stone. A professional monument cleaning can bring your memorial back to its original luster. Our Eco-friendly cleaners will cut through dirt and grime. From an individual marker to a large family monument, we can make your memorial stone look like new.
Looking for a quote? Need more information? We're here to help!
Hours of Operation
Monday:
Tuesday:
Wednesday:
Thursday:
Friday:
Saturday:
Sunday:

9:30am - 4:00pm
9:30am - 4:00pm
9:30am - 4:00pm
9:30am - 4:00pm
9:30am - 4:00pm
Closed
Closed